Single Tooth Replacement and Bridges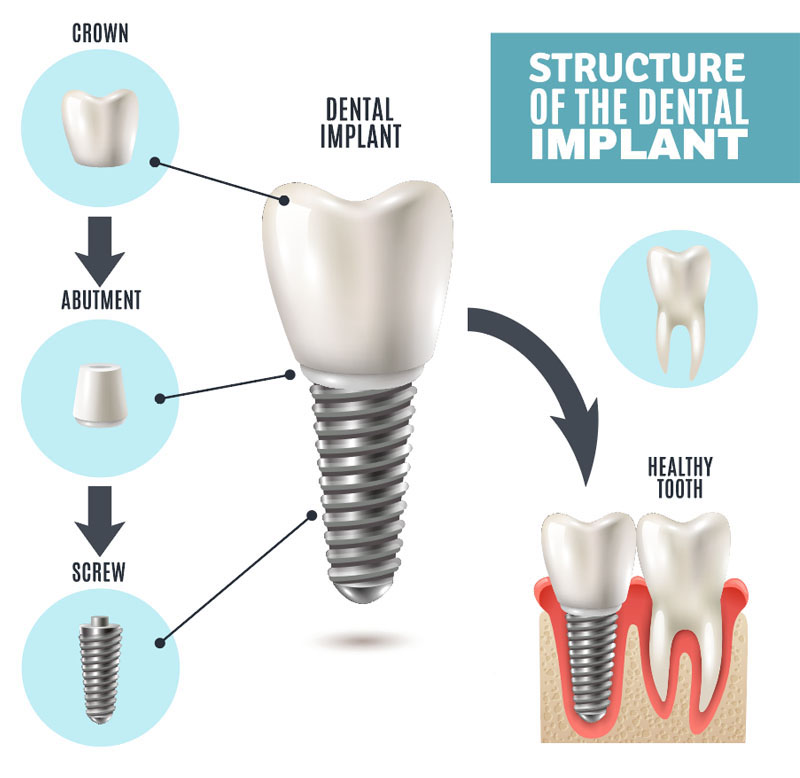 Single Tooth Replacement using a Dental Implant is made up of three parts
1) The Implant Body or "Screw"
This titanium implant is fixated into the jaw and then left for months to integrate with your jaw bone.
2) The Abutment
This piece is needed to connect your new crown to the implant body
3) The Crown
This is your brand new tooth colored porcelain crown that will be screwed or cemented into the abutment attaching it to your new implant.
The Journey
When placing Dental Implants you and Dr. George are embarking on a multiple months long journey to replace your missing teeth. In most circumstances there is a process that we must go through before you get your new teeth.
1) Implant placement
After placing your dental implant we must wait, on average, 4 months to let it integrate with the bone in your jaw and be permanently fixated.
2) Implant Uncovery and Gum shaping
After the implant has integrated with your jaw we must allow your gums to heal and mold to the proper shape for us to properly create your new tooth. This normally takes two weeks.
3) Impression and Lab Fabrication of your New Tooth
An impression must be taken of your healed gums with the implant in order to have our lab fabricate your new abutment and porcelain crown. Our lab normally takes 3-4 weeks to complete this task.
4) Attach your New Tooth to your Dental Implant
Using the abutment and crown the lab sends us, we are able to attach your new tooth to the implant. Average Total amount of time to get your new tooth is 5 to 6 months from start to finish.
Cost of Single Tooth Replacement and Bridges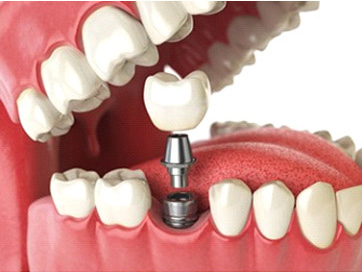 Single Tooth Implant
Cost $2,890
Includes Implant, Abutment, and Crown.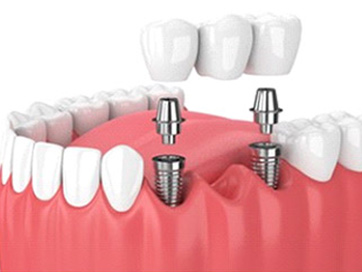 Implant Bridge
Cost $6,830
Replaces 3 teeth
Includes Two implants, Two Abutments and 3 crowns.
Fee does not include other treatments, which may be required in some circumstances, such as bone grafts or extractions
Will my insurance cover any of this?
Under most circumstances, the short answer is NO. The vast majority of dental insurance companies do not cover dental implants. Medicare\Medicaid and health insurances will not help cover these procedures either. The rare few dental insurances that do cover your implants tend to have clauses that state they will not replace a tooth that is already missing. Even though this is normally the case, our office will do everything we can to try and get your dental insurance to help cover a portion of the procedure you decide to move forward with.
How am I going to pay for this?
Here at Ponchatoula Family Dentistry we understand that sometimes these options may seem out of reach and just too expensive. We are here to help with by offering in office payment plans or help from our 3rd party financing partner listed below.

Click here to see if you are pre-approved

* THIS WILL NOT IMPACT YOUR CREDIT SCORE